M.B Contour Map Fishing Showing You Today Where To Fish Tomorrow

Links

Serious Carp Socials is one of the UK's fastest growing groups for Carp Anglers who are looking to fish the best venues in a friendly and supportive environment with other like-minded people.

ADH Fisheries has five well stocked lakes with picturesque views across the water and surrounding landscape, located between the Lincolnshire Wolds and East Coast conveniently close to the towns of Mablethorpe, Louth and Alford.

Bury Hill Fishery Old Bury Hill,Westcott, Nr Dorking, Surrey RH4 3JU. Surrey's Premier Coarse Fishery.Part of a 200-year-old estate set in a beautiful, secluded valley in the heart of the Surrey Hills, Bury Hill Fisheries near Dorking is one of the finest day ticket fisheries in the UK.

The UK`s number one online carp angling guide..!!

Carp Fishing France - Carp and Cats
The Family Carp Fishing Holiday in the Dordogne, South West France - Find out more......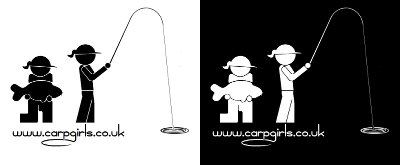 They are two female carp anglers who have devoted their lives to their passion for fishing. They spend as much time as possible on the bank in all weathers, seeking the chance of there landing mat being graced by a beautiful carp. The challenge of pitting their skill and wit against the most wary of carp is something only like-minded carp anglers share. They spend the briefest of moments with their quarry but appreciate their individual beauty and the limited time they have with them before slipping them back to their watery home.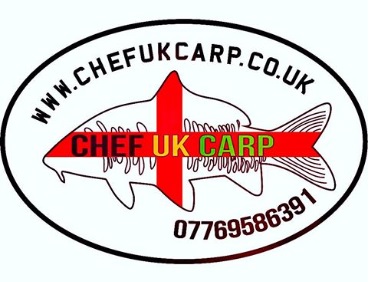 Chefukcarp.co.uk Whether it's breakfast on arrival, catering for lunch, packed lunch or evening meal, ​We will provide you with the best quality & tasting food you will have had bank-side.

Cromwell Lake is a beautiful 18 acre spring fed, tree lined specimen lake, set in peaceful surroundings just of the A1 in Newark.
The Lake has many features and varies in depths between 3ft and 18ft, with prominent gravel bars, silty areas and drop off's, there are various types of weed in the warmer months, but every peg is fishable and this contributes to the size and health of our fish by supplying a rich natural food source.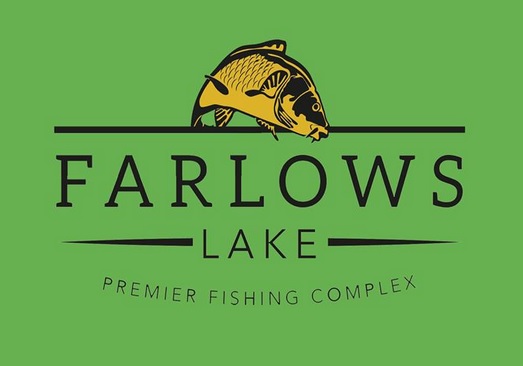 Farlows Lakes Farlows lake is steeped in Carp fishing history as one of the original gravel pits of the Colne Valley. We have some of the UKs finest, dark & scaley specimen Carp.
Fisheries.co.uk Links to over 90 day-ticket, match and holiday coarse and game angling venues which offer a variety of fishing on over 350 different lakes, pools and stretches of river.
Fish South East If you love coarse fishing and live in or are visiting the South East corner of England, this site is for you. Fish South East will show you where to fish with detailed venue guides.

Marshside Fishery, Chitty Lane, Marshside, Nr Canterbury Kent.
The two lakes cover an area of 7.5 acres with a combined total of 60 swims. The banks behind the swims allow plenty of room for overnight camping to accommodate night fishing. In addition, there is ample car parking and regularly-maintained toilet facilities.
Old Mill Lakes is set overlooking the beautiful Lincolnshire Wolds in a peaceful, secure and friendly environment and offers excellent angling for well looked after, clean and healthy carp. Old Mill Lakes also offers access to toilet and shower facilities.

Stanford-le-hope SS17 0EG
The Warren Fishery comprises of three very different lakes which can be fished on a Day Ticket, Season Ticket or Membership. There is also a fourth lake for Members and Season Ticket holders only.

UK Fisherman.com
UK Fisherman is committed to bringing you the best of all things fishing and is always delighted to exchange links with other quality fishing related sites.

Carp Fishing in France, located in upper Normandy, VALLEELAKES 1&2 are set in stunning locations close to the three major ferry ports of Dieppe, Bolougne and Calais, the closest being only an hour away.

Wintons Fishery
Wintons Farm, Folders Lane, Burgess Hill, West Sussex RH15 0DR

'We welcome you at Woodpeckers where we've had matches won from every single peg on our ever popular Woodpeckers Lake. Or - try roamin' around Ospreys and sneaking' up on a monster 5lb+ perch from of the hidden bridge-linked islands. You won't want to leave !'

Wyreside Lakes Fishery and Campsite:
Wyreside Lakes is a family run business, situated in over 120 acres of farmland at the foot of the Bowland Fells in Dolphinholme Lancashire.On the estate there are 7 fishing lakes - with a superb stocking of coarse and pike.